News
Posted by Jon Chase on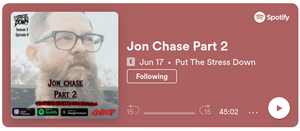 In this episode we welcome back our friend and amazing artist Jon Chase (@jchase7452 on IG) for an update on his mission of bringing mental health awareness to the youth in a time where it has never been more important. We chat about some of the issues we are facing as a country and how they effect us all.
Posted by Jon Chase on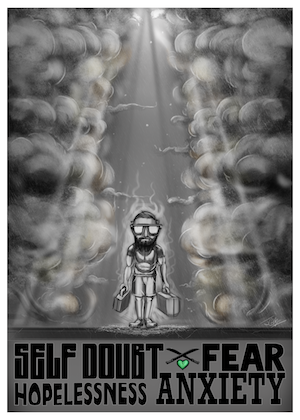 Have you ever struggled with your mental health, and it was so bad you were overwhelmed? I did recently, and this artwork helped get me thru it.
Posted by Jon Chase on
May is mental health awareness month.  DSTROYR is offering this special sticker set to raise awareness and funds. 100% of the profit from these stickers goes to The Child Mind Institute!  This version of the Deeds Not Words sticker is unique as it is printed in green. Green is the color for mental health, and a special heart has been added below the crossed machetes. This set comes with two stickers, one for you and one for you to share with someone who is struggling. The sticker size is 4.30" x 4.27"  By purchasing these stickers you get entered to win...
Posted by Jon Chase on
Posted by Jon Chase on
I had the pleasure to be a guest on Put The Stress Down Podcast to speak on mental health and when you need to make a shift in your life.